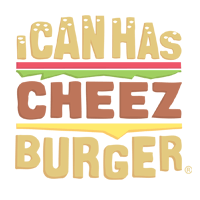 I Can Has Cheezburger?
Once a week, we will be featuring an extraordinary animal account on Instagram! Their story, the adorable pictures, and pawesome videos! This week's spotlight goes to Polly and Paxton!
This adorable duo comes with such a heartwarming story!
Paxton, a 12-year-old Labrador retriever, immediately bonded with a days-old blind kitten, Polly. Polly was found crying within a thicket of trees when owner Morgan Webb discovered her. She brought in the kitten and began to give her a bath.
Paxton, never leaving Polly's side from the moment she arrived, stood by and sniffed and nuzzled Polly the moment her bath was completed.
When a few drops of kitten milk spilled from the bottle and onto Polly, Webb stated this moment led to their inseparable bond. "Paxton would lick, lick, lick her, and he fell in love. I think that is where their relationship really started." Webb tells PEOPLE.
Since then, their bond has been so strong and loving -- and it shows.