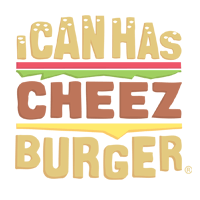 I Can Has Cheezburger?
Happy Funday, everyone! We're joining the fun by sharing with you the weirdest, funniest, and gosh darn cutest cat vids of the week!
You are quite welcome. This week had a lot of worthy cat videos to share, but we managed to narrow it down to what we believe is the purrfect blend of everything you could want in cat videos. You might be wondering what qualifies a video to make it to our top 5, and the answer is quite simple:
1. Cuteness level (we'll be honest with you, all cat videos hit that mark)
2. Funny/unexpected
3. If the video leaves us smiling
A simple list of things we look out for when bringing forth the cat movie magic your way.