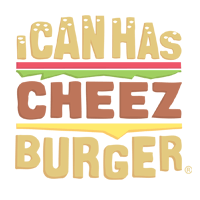 I Can Has Cheezburger?
In 2018, The Boronia Veterinary Clinic in Australia announced on Facebook about a very rare and special guest at their clinic- a rescued brushtail possum with an incredible orange-yellow coat, often referred to as "Golden possums".
The real-life Pikachu was sadly found lying on the ground by a concerned rescuer when he was just five months old, after falling from her mom's back. After spending a night at Boronia Veterinary Clinic, she was placed with a wildlife carer.
Brushtail possums are usually a grayish color, but little Pikachu has a genetic mutation that means she lacks melanin.
Turns out, those unusual colors may look beautiful to us but are actually posing a significant danger to the animal in the wild: "One of the issues with unusual colors, particularly if they are pale, is that this is a nocturnal animal and if they are pale, they are obvious to predators like an owl," Dr. Kath Handasyde from Melbourne University's School of Biosciences told Business Insider.
But this adorable possum is not the only one in Australia. There are more little pockets of them around Melbourne, but their location is kept secret by the volunteers in order to keep them safe.
Story via: Business Insider