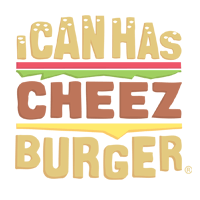 I Can Has Cheezburger?
Animal twitter is huge. Navigating it is a challenge. One must know where to look to find the most talked about animals, and keeping up with everything is nearly impossible. That is why - every week - we do the job for you, finding the most liked, retweeted, and popular animals on twitter.
Every week, there are new surprises. If last week we had cat gods, this week we have the oldest tortoise in the world (188 years old!) and crab scandals. Yes, crab scandals that'll definitely give you something to talk about this week with your friends. Really, huge animal tweets are generally a good conversation starter, and they are definitely the best start to your week. So, enjoy this look into the animal twitter hivemind, and hopefully, next year, we'll be celebrating Jonathan the tortoise's 189th year together!