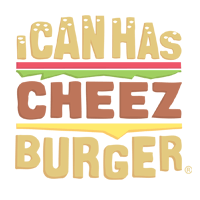 I Can Has Cheezburger?
Oh my, oh my! If these aren't the most precious pictures we've ever seen -- we don't know what is! We seriously cannot contain our smiles looking at these purrfect lion cubs smile!
It's totally contagious!
The cubs are both males who have yet to be named, born January 11th to mom Kali and dad Arnold, at the Audubon Zoo.
The duo went in for a routine check-up and had their first round of vaccinations -- both "healthy and active," says zoo curator of large mammals, Joe Forys.
"The cubs looked great. Their body condition is outstanding. They are both growing at a rate that we would expect. We're really happy," continued Forys.
The cubs great health is all thanks to their loving and doting mother! Forys said that Kali is providing her babies with absolutely everything they need and more. These two sure look like happy cubs to us!