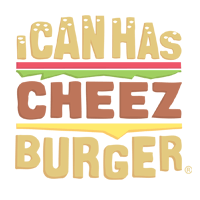 I Can Has Cheezburger?
Most indoor "cat trees" are actually multi-level scratchers that don't really look like real trees and therefore, don't provide the lifelike outdoor experience for us, as cat owners, as well as for our furry friends.
Shelley and Joe DelRocco, an animal lover couple from Florida, decided to step in and create custom made treehouses from real trees and silk leaves. The new pieces are aesthetically-pleasing house plants you will never have to water but will upgrade the total look of your house and provide your kitty with the outdoor feel while being indoor.
The DelRoccos made their first pet treehouse for their own cats in 2008. Since then, their home business soon grew, and today they sell their designs to cat owners all over the U.S. and beyond: "Our real cat tree with leaves is designed to focus on your cat's true nature, bringing out your cat's primal instincts," the DelRoccos told My modern Met. "This method helps reduce captive stress and encourages your cat to stretch and scratch on the gnarled branches, bark, lichen and all." Check out their beautiful designs on etsy.
Story via: My Modern Met