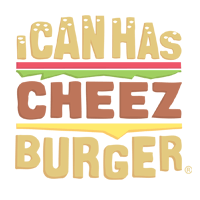 I Can Has Cheezburger?
It's that sweet spot of the week! We're past the hump and reaching into the weekend, our fingertips nearly there! It's finally Thursday and we're just that much closer to another cat-filled anticipating weekend! Can you feel the excitement?
If not, purrhaps a lovely bunch of fresh cat snaps will put you in a better mood! It worked for us!
Each week, we scour the Earth and dig up the freshest cat snaps all for you viewing pleasure. Don't miss out on our previous snaps who have fully bloomed and ripe for the taking! Dig in!