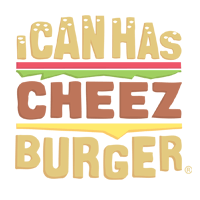 I Can Has Cheezburger?
Once a week, we will be featuring an extraordinary animal account on Instagram! Their story, the adorable pictures, and pawesome videos! This week's spotlight goes to the beautiful blind angels, Cassandra and Omero!
Even though Cassy and Omer are both white and orange cats, they are actually not related. Cassy was born in 2017 and Omer in 2018.
You might be asking how do they manage around the house both being blind? In a Q&A on their Instagram page, Cassy and Omer's owner explained that they use their sense of smell to navigate and have no problems to adapting to the layout of the house (even if she moves furniture around!).
Pretty impressive! What's even more impressive is their overwhelming love they have for their human. Check out these sweet pics and vids! And follow the adorable duo on Instagram!