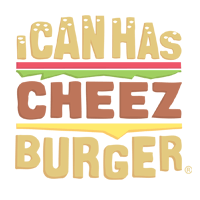 I Can Has Cheezburger?
Rise fluffy and adorable animals of darkness -- it is your month! Welcome back to our Spooktober special where we celebrate the entire month of by featuring Halloweenie-inspired animals! That means black cats, animals of darkness, adorable bats, and costumes galore! Spooktober is one of our all-time favorite months because of all these beautiful animals that finally get even more of a spotlight shined on them.
These animals of darkness have a few things in common, one, they're obviously all dark, and second, they're obviously all cute and fluffy, and we don't need a third.
Get ready to celebrate this spooky month with our not-so-spooky animals of darkness: