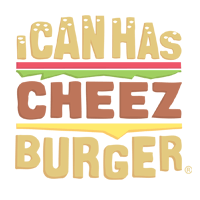 I Can Has Cheezburger?
Fun fact about your faithful doggos: They "see" in the dark with their whiskers, which allow them to pick up on subtle air changes, as well as the speed and shape of objects nearby. It's a survival mechanism to defend against predators. Also your dog is up to 10 million times more sensitive smell, so that fart you ripped and thought no one heard or smelt, your dog did and he's mad as hell whether he shows it or not. But, as adept as they are to surviving, something got lost in translation when these dogs grew up.
Work week got you down? Need a boost to get through the day? Have some adorable dog memes that will definitely put a smile on your face. Or check out some of the most wholesome puppers in all the land and wipe the frown off your face.