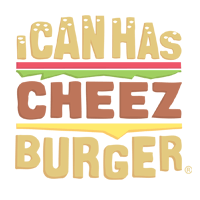 I Can Has Cheezburger?
Cats make every home... well, a home! And instead of having to always explain that to people, let these signs do the work for you! Clearly any self-respecting cat lover will have at least one of these in the house for every cat they own, but we aren't judging you (too much). But I would definitely jump on getting some of these so you can join the trend. Or while your at it bringing cuteness to your house, try to decipher the mystery of why cats are just so darn cute? We can't figure it out and we put our best experts on it. Maybe you'll have better luck. Or just enjoy the most endearing cats and kittens we could find scampering around the interwebz.
These cute cat signs are a definite staple in a cat lovers home.