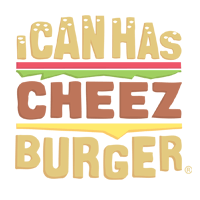 I Can Has Cheezburger?
This adorable gadget that offers the sweetness and presence of a cat or a dog to anyone who can't own a pet (as it's often the case in apartments in Japan) or just misses him when he is away. It will sure tag its way into your heart.
Japanese company Yukai Engineering has studied the behavior of cats and dogs as far as the effects on the movements of their tails and came up with Qoobo: a soft, round cushion with a robotic tail that reacts to strokes, just as a loving pet would."Tails: a communication tool that doesn't require words," the demo video begins. It goes on to show everyone who might find peace with the "cushion-tailed therapy robot": young people living alone in immaculate apartments, children, the elderly. The process to healing is easy: just give it a good pat and watch the cushion's tail wag softly in response. It'll also wag and curl the tail on its own, via an accelerometer in the pillow.