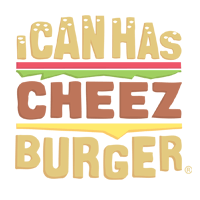 I Can Has Cheezburger?
Okay, maybe not all of these stuffed toys are animals but it doesn't really matter, what matters is how much these pets love their toys and just how adorable they are with these toys!
Sometimes, pets have a really special connection with a certain you -- their favorite toy. You know what I'm talking about! Whenever you pull it out you get those dilated eyes and the wiggle butt!
Now, that's love. Here are pets with their mini pets (who they sometimes chew and destroy).