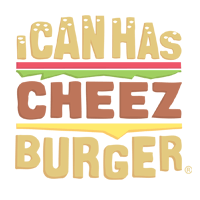 I Can Has Cheezburger?
Meet the clever Achilles! Achilles is a tabby who began to mimicking his owner's, artist Stephanie Isidro, morning routine when he was about a year old. According to Isidro, Achilles would wake up at 5 a.m. everyday just to follow her into the bathroom, sit on the counter and observe her.
"He sits there just watching me," Isidro told the The Dodo.
One day, Isidro's sister visited her and put her toothbrush in the toothbrush holder, along with Stephanie's. Turns out, Achilles was just waiting for his very own toothbrush because he immediately hopped onto the counter and began taking care of his pearly whites.
"I was over the moon!" Stephanie added. "At first I was shocked over the fact he used my sister`s toothbrush, but then I realized how smart he was to just learn that on his own. He's very intelligent!"
At least Isidro doesn't have to worry about her cat's dental hygiene!
Achilles is setting a good dental example for all cats!
Story via The Dodo