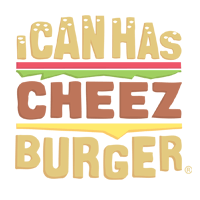 I Can Has Cheezburger?
Meet Bagel, a special cool kitty, also known as Sunglass Cat. Bagel is an Instagram starwith over 400k followers and is among the world's most influential pets. The 5-year old cat is suffering from a rare condition which demands her eyes to be protected. She was born without eyelids and unable to produce tears and this means that her eyes must be protected from dust and the elements, resulting in that blingy eyewear.
Karen McGill, Bagel's owner, saved the kitty from a shelter in California when he was a few months old. Due to the condition, Karen started putting sunglasses on Bagel and the kitty didn't mind. Karen didn't even know about Bagel's condition until she was 4 months old. The kitten was holding one or both eyes closed most of the time, so Karen took Bagel to an eye specialist who confirmed the condition. Bagel went through 3 surgeries until she was 1 year old in order to prevent eyelash follicles from growing into her eyes. After the first surgery, the vet came up with an idea – create light sunglasses that would protect the cat's eyes.
Instead of getting depressed about Bagel's health problems, Karen found a way to keep things light.