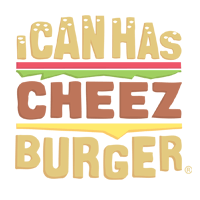 I Can Has Cheezburger?
"Stuff On Cats" is a photo series that has cat owners around the internet testing the patience of their feline friends. The goal here? Stacking and photographing something on your cat that hasn't yet been contributed to the series. So far, our favorites include waffle crowns, paper cat helmets, pancakes, and baby ducks. These really must be the most patient cats in the world.
Like what you see? Check out the r/StuffOnCats subreddit. It's a nonstop stream of cats balancing random objects on their bodies.