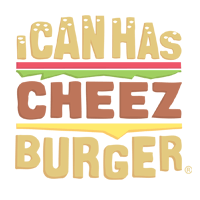 I Can Has Cheezburger?
The Sika deer In Nara, Japan are not restricted to forests or parks, but rather mingle in the urban center much like humans. Although viewed as a burden sometimes, the deer population is Nara is sacred and protected by law. A Japanese Photograoherr Yoko Ishii, captures the deer in everyday moments across the city, from collectively passing down a major street, to pausing to feed their young below a stoplight.
Ishii was inspired to photograph the ways the animals interact with common city infrastructure after observing a pair of deer paused at an intersection in 2011, and especially loves photographing them while the city is at its most bare. "These picturesque moments when early in the morning the deer can be found standing in the middle of desolate intersections, not bound by man's borders and laws, yet inhabiting a man-made city is fascinating and inspiring," she explains in a statement about her ongoing series, "Beyond The Borders".
Ishii published a book of her photography titled Dear Deer in 2015, and will be included in this year's Auckland Festival of Photography in New Zealand later on this year. You can see more of her recent work on her website and Facebook.