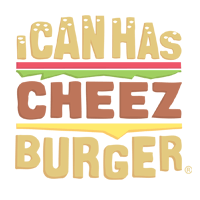 I Can Has Cheezburger?
Let's not lie to ourselves, we are aware that if we leave a glass of water on the table, our cat might just drink from it. It's a true moment of contemplation, standing over that glass with our eyes squinted and thinking "is there cat spit in that?" and "do I care?" The real question is: how far are cats willing to go to get to that drink they're not supposed to touch?
They do have a tendency to go where they shouldn't. And apparently, even a lid can't stop them. Because if that lid has a hole in it in which there is a straw... they'll get to it. Some of these kitties seem a little confused by the mechanism of the straw, but that doesn't stop them. Eventually, our smart little felines figure it out.