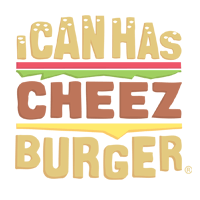 I Can Has Cheezburger?
One Friday closer to Halloween and the spooky vibes are in the air! Black cat magic is our weekly segment for the entire month of October, it's where we dedicate a moment to the glory and beauty that is black cats. If you missed out on our previous black cat magics specials, you should definitely take a moment to devour them!
Black cats are known to be least likely to be adopted, due to their history of being "bad luck," well, all those who have little panthers can attest to that! Black cats, like all cats, bring nothing but joy to our lives and we're more than thankful for those little voids! If you have a void of your own, share a photo with us -- we'd love to see them!