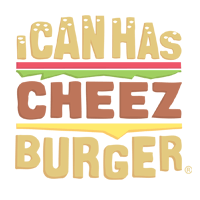 I Can Has Cheezburger?
Think of the last time that you were so relaxed you just... let all of your muscles loosen and laid down in absolutely whichever position you've found yourself in. Maybe you were starfished on your back, maybe you were flat on your face, maybe you put your arm over your head in just the right position and didn't care if it was going to fall asleep because of it. Ladies and gentleman, that means that you, too, have experienced The Sploot.
Animals are the sploot connoisseurs. Dogs have mastered it, and now, cats must show their skills as well. The following pictures are ones to learn from. Doesn't matter that the week has just started, you have to learn to remember to relax and do the sploot every once in a while, just like these very talented cats.