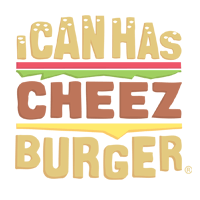 I Can Has Cheezburger?
What a treat! A massive, and hysterical, gathering of birbs being their birby selves!
We have a strange love with birds. There are some birds that actually terrify us -- we're looking at you food-stealing seagulls. But mostly, birds can be quite lovely. Like, that one bird that looks like a happy cotton ball! Remember that?
Or those ultra-colorful birds that are pretty uncommon.
Birds are a lot of things and we've pretty much have shared them all -- memes, gifs, and comics. But we're always on the hunt for more glorious birb-content to bring you!
So, welcome to the ultimate bird party! We hope you're hungry because this is quite the treat!