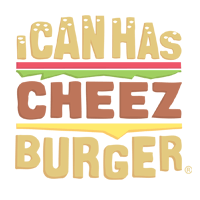 I Can Has Cheezburger?
Once a week, we will be featuring an extraordinary animal account on Instagram! Their story, the adorable pictures, and pawesome videos! This week's spotlight goes to Tigger And Nadja, the real-life Pixie and Brutus!
You should all know who Pixie and Brutus are, by now. Just in case you don't -- it's a comic series about a retired military dog who looks after an innocent kitten, thus, creating the most wholesome relationship alive!
Tigger And Nadja are similar to those characters. Nadja, is a gorgeous German Sherpard, who is also a service dog who aids her hooman -- Cori Mendelow.
Not only is Nadja an excellent girl, she's also quite attached to Mendelow's other furbaby -- Tigger! Tigger, is an adorable orange kitten.
Tigger was recently sick but thankfully seems to be doing much better according to Tigger's GoFundMe page. Thank goodness for that!
The two (Tigger and Nadja) are often photographed cuddling each other and it's simply the sweetest sight!