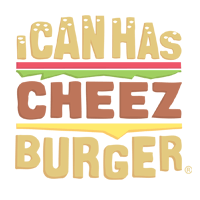 I Can Has Cheezburger?
The innovative program by the Muttville Senior Dog Rescue is a win-win solution for people and animals who need companionship, exercise, and affection.
Senior dogs are the perfect companions for senior humans, and the cuddle club is committed to making it as easy as possible for seniors to adopt. The San Francisco club that was founded in 2007 has already found homes for 6,600 senior dogs ages seven and up, many with senior people who want dogs that are a little slower themselves.
"Some of the pets are blind, missing limbs or have arthritis, Beth Hofer, who volunteers as the Cuddle Club manager told Today, "and some are so full of pep and energy that it is hard to believe how old they are". All of the dogs are able to be adopted into new forever homes.
People over 62 years old qualify for the "Seniors for Seniors" adoption program, which includes a waived adoption fee and a month's worth of supplies. If a senior citizen can't adopt a dog, he can always catch some snuggle time at the Cuddle Club. Seniors can spend an afternoon socializing with each other and cuddling with the mutts!