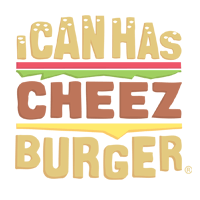 I Can Has Cheezburger?
Once a week, we will be featuring an extraordinary animal account on Instagram! Their story, the adorable pictures, and pawesome videos! This week's spotlight goes to Melissa, the Einstein Cat!
Melissa is a Scottish Fold who has been diagnosed with Osteochondrodysplasia.
According to the Universities Federation for Animal Welfare (UFAW), "Osteochondrodysplasia is a developmental abnormality that affects cartilage throughout the body. It is this that causes the abnormal ear shape in Scottish fold cats."
However, this condition isn't the reason for Melissa's famous blep. Melissa was also diagnosed with a "bone degenerative disorder which means she has an underdeveloped lower jaw," writes the Daily Mail.
Melissa currently resides with her owner Alina Esther in Volgograd, Russia.
The condition contributes to Melissa's unique and quirky looks -- which has gathered a following of more than 50k followers on Instagram!
She truly is the queen of blep, and what a cute queen she is!