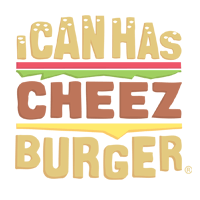 I Can Has Cheezburger?
Cat people of the world, meet our favorite rapper. Moshow — whose real name is Dwayne Molock — is a Portland, Oregon-based artist who raps mostly about felines. In an interview for the Portland weekly, Moshow explained that he wasn't always creating music about his kitty friends. Instead, he started out rapping about more traditional topics: "I grew up in the projects, so I was rapping gangster stuff and pretending a life that I didn't really live," he told the paper. But he stopped rapping because he "just didn't feel comfortable rapping about things I didn't do."
Moshow says he never interacted with cats much before college, when he really clicked with a friend's sphynx — a nearly hairless cat breed. These days, the friend is his girlfriend, and he has four sphinxes. He told Oregon Live that he likes sphynx cats in particular since they remind him of himself. (He's bald.) But he's a fan of all felines.
Here are some of his best Purr-fect songs.