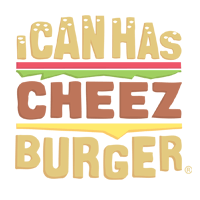 I Can Has Cheezburger?
It's finally Friday and the moment we've all been waiting for has finally arrived -- I Can Has Cheezburger's Lolcats! Created by our amazing users, each week we round-up the top 25 cat memes and share them with all of you!
Each week, you're guaranteed the newest cat memes because Lolcats is the ultimate source for the newest, and cutest, cat memes! If you want to check out more cat memes that we know will make you laugh, check out Lolcat. If you have some funny ideas and would like to submit them, take a look at our Meme Builder.
Feast your eyes of some major cuties and lolz below!