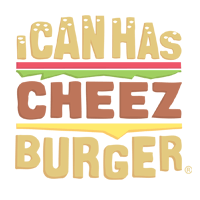 I Can Has Cheezburger?
Once a week, we will be featuring an extraordinary animal account on Instagram! Their story, the adorable pictures, and pawesome videos! This week's spotlight goes to an adorable shorthair munchkin kitten named Eggen!
Bring on the squeals because Eggen is one of the cutest lil munchkins around! Born January 21st, 2020, Eggen is a white shorthair with heterochromia. Heterochromia means each of Eggen's eyes is a different color.
Eggen's Instagram presence is fairly new but has made an impact in just a short amount of time. The page already has a following of 14k and it's all thanks to the mega adorableness you're about to set your eyes on.
Good luck not falling madly in love, we failed. But we also didn't resist in the slightest.
Little tip for maximum cuteness, please click right for all the pics available.