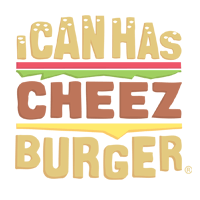 I Can Has Cheezburger?
A heartbreaking tale with a happy ending. Sunshine Dog Rescue, a Non-Profit Organization located in Phoenix, Arizona, rescued a beautiful Australian Shepherd Mix named Georgia.
Georgia was found living at a gas station near the border to Mexico. Georgia was pregnant, but sadly, none of her puppies made it. All her pups were born prematurely.
Founder of the Sunshine Dog Rescue, Anita Osa, knew Georgia was heartbroken at the loss of losing all her babies. Osa told ABC15, "I've never had a mom dog lose a whole litter before. The best way I could describe it was she was frantic. It was so sad, she was looking for those babies. She tore up the toddler mattress we had her on, trying to find her babies."
Osa quickly went to work and asked for help on Facebook. Osa was looking for any orphaned baby animals that were in need of a lactating mother. Osa ended up with three kittens who just so happened to fit that bill.
Of course, with any interspecies integration, you have to worry about whether or not each animal would accept the other. Thankfully, Georgia and the kittens instantly bonded. Osa claims the moment Georgia sniffed the kittens, she calmed down significantly.
They do nurse on her. She cleans them and everything but the bond is strong. It's really something to see, she protects those kittens just as if they were her babies," Osa added.
While we are heartbroken for the loss of Georgia's litter, we are grateful she found a family of her own with others who needed her.
Check out the adorable videos of Georgia and her baby kittens below.
Story via ABC15