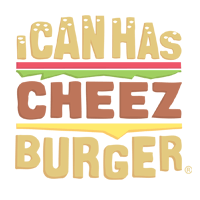 I Can Has Cheezburger?
Finally, autumn is here, and the weather is just starting to chill. It's one of the best times of the year, we think, not too hot, not too cold, just chill enough for a jacket but still warm enough for sandals. It's also the exact perfect time to cuddle your cat. Warm, soft, sharing a blanket while holding a cup of tea and reading a book, watching TV, or quietly laughing at cat memes.
Not that all other times are not perfect for cat cuddles. Cat cuddles are perfect forever and always, but there is something special about the warmth of our kittens against the fresh chill of autumn that is undeniable, especially when they get all cute and snugly. So, to celebrate this beautiful time, we have collected a whole bunch of pictures of cats loving autumn for you to enjoy with your cup of tea. And we've got some happy autumn dogs for you too.