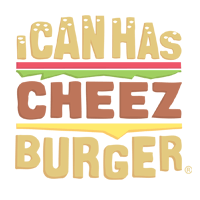 I Can Has Cheezburger?
We're strangely obsessed with Vanessa Stockard's paintings of her cat, Kevin. And sometimes her other cat, Barcode.
If you haven't heard of this artist or seen her work yet -- prepare yourself for a treat! Vanessa Stockard is a traditional painter who paints of large canvas of wood! There's so much life and beautiful in her work -- you can find yourself mesmerized forever!