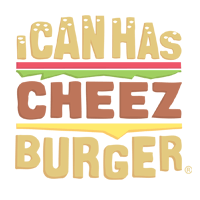 I Can Has Cheezburger?
Do you hear that? Sounds like happiness to us! It's finally Friday and we get to feature our user's hottest and freshest cat memes! That's a reason to celebrate on its own.
Welcome to Lolcats! Lolcats is the world's ultimate source for the largest and most original cat memes! Seriously. We have a neverending cat meme gallery you can spend days, months, maybe even years in... But don't quote us on that.
Once a week, we feature the 25 memes with the highest upvotes and feature them on our site. Don't miss out on the fun, if you've got a cat meme you're looking to create, check out our meme builder!