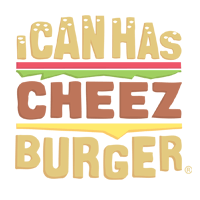 I Can Has Cheezburger?
This is the type of woman everyone should look up to! When the monster of a hurricane came crashing down in the Bahamas, Chella Phillips opened her doors to nearly 100 dogs in order to protect them. Phillips runs a rescue service for homeless dogs called 'Voiceless Dogs of Nassau' and has rescued nearly 1000 dogs. She now single-handedly saving 97 more.
She posted images of all the pups in her humble place, on her Facebook page. In the post, Phillips describes the situation as "insane," adding that "97 dogs are inside my house and 79 of them are inside my master bedroom."
How is it to live with 97 dogs in such a confined area? Phillips wrote, "It has been insane since last night, poop and pee... non stop."
However, despite the insanity of the situation, Phillips said that her house guest have been very respectful of her bed, "nobody has dared to jump in," and miraculously, all the dogs have been wagging their tails and getting along just fine.
Our guess is that they can sense the severity of the situation outside and are eternity grateful to Phillips for the warm and dry shelter.
People have donated crates to the house, to house the "scared ones and the sick ones." Phillips also mentioned that she's been entertaining her guests with some cartoons, that is until the power went out on Monday.
In a Facebook update, "All services are down, all TVs are fried from the lightnings so no more cartoons for the sick dogs until we can purchase new ones," Phillips wrote. And despite saving nearly 100 dogs, Phillips couldn't help but feel heartache for other homeless dogs she didn't get to.
"I pray for the other islands who have unimaginable damages and I don't see how any dogs or any living being could have survived outside. My heart goes out to them."
Hurricane Dorian, a Category 4 storm, sustained winds reached 297kmh, gusts up to 354kmh, and is officially tied the record for the most powerful Atlantic hurricane to ever make landfill.
We hope this hurricane passes soon with no more damage and thank Chella Phillips for her selflessness and big heart.
You can send donations here.