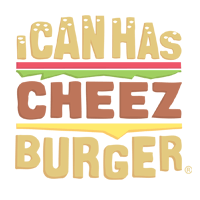 I Can Has Cheezburger?
You may find these photos unbelievable (We did) but they are actually real! Austrian acrobat Stefanie Millinger is a remarkable gymnast. Having decided to become a circus performer at they extremely early age of 4 years old, she has accomplished much more. Millinger is the gold star winner of Germany's renowned prime time 'Supertalent' television show. Taking her talents around the world and completeting amazing photoshoots, Milinger seems to be unstopable.
So, it's no surprise really that she would pose with a bear! Photographer Olga Barantseva, from Moscow, Russia shoot the incredible photos and they look like they were photoshopped! Barantseva said, "Right from the beginning she was not afraid of the bear. It was as if they had known each other for years....Even more interestingly even the bear seemed astonished and surprised by the poses, especially those she performed on his back...Stefanie loved posing with the bear, and the bear seemed relaxed all the way through as well."
More info: Caters News/ Instagram / Facebook