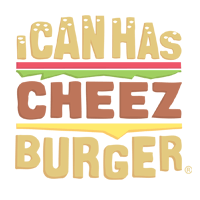 I Can Has Cheezburger?
Picture this:
You're just looking outside at the beautiful sky and yard. All of a sudden something catches your eye, you see the teeny tiny picnic table you set up for squirrels, and low and behold, you see 3 squirrels using it! Then you keep looking, a little closer and it turns out that there seems to be a little party happening...because a squirrel, chipmunk, AND groundhog walk up to a teeny tiny full stacked picnic table!
That's right!
A squirrel, chipmunk, and groundhog were pictured sharing a meal together in Kingston, Rhode Island, and apparently, according to Ronald Lopes (who took the photos) the three get together almost every day!