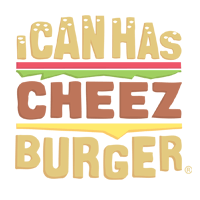 I Can Has Cheezburger?
Poor little kitten went through a traumatic ordeal before it eventually led to his furever home. At just 4-weeks, Nashville Cat Rescue saved this adorable kitten who had been thrown from a moving car. Unthinkable, right? The kitten, named Winston, was brought in with some injuries but he is one mighty fighter.
Jamie and Bryan Adams, a couple that volunteers at the Nashville Cat Rescue, immediately jumped on the offer to help. In the past, Jamie and Bryan had adopted a tri-pawed orange tabby named Timmy who was rescued from a similar fate. And sadly, Timmy passed away from cancer earlier this year. To cope with the loss of Timmy, Jamie and Bryan began to look for a new kitty to join their family.
Story via Love Meow