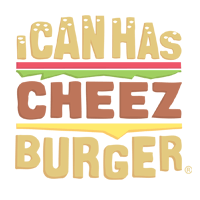 I Can Has Cheezburger?
Us cat lovers, who spend time and energy hanging out with cats whenever we cat, we understand cats. We also understand dogs (most of the time), knowledge about dogs is common. But dog lovers, who spend no time with cats, are often very confused by cats and think that cats are evil - which is the farthest thing away from truth!
This tumblr thread took it upon itself to explain to dog lovers that cats are not evil at all. And they did it in the cutest way possible, explaining just how big hearted cats are. Cats just don't show it the way dogs do, and that's part of what makes them special. Cats are not evil, they're just not dogs. That doesn't mean cat and dog lovers can't be best friends - cats and dogs can be best friends, so can we.