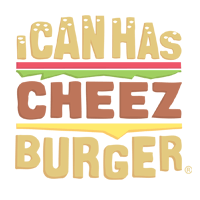 I Can Has Cheezburger?
All cats are adorable but Belarus, a cross-eyed cat from San Francisco, is definitely one of the cutest ones we have ever seen.
His crossed eyes, caused by a rare condition called strabismus, emphasize his adorable and playful nature and makes him even cuter, leaving him with a permanently confused expression. This fluffy and cheerful boy has already amassed more than 250k followers on Instagram, all thanks to his owner, Rachel, who adopted him almost two years ago from a local shelter: 'When I first saw him, I just thought he was the most hilariously adorable cat ever. I had never really been a cat person before, but thought he would be the perfect cat', she told the Daily Mail. "I sent his adoption picture to my family and their reactions were quite similar. 'They told me you have to go see him, so I did. 'His favorite hobbies include juggling, waiting for his food machine and looking in two directions at once.'
Ever since the adoption, Rachel and Belarus are supporting the shelter he came from, as well as other animal charities.
The "marketing" gimmick is using Belarus's famous face on different clothing items and selling them for charity purposes on his dedicated online store. Together, they have raised already $12,000 and counting.
Thank you, Belarus, for being that adorably wonderful.