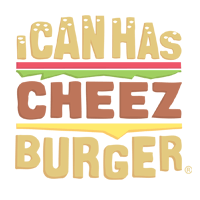 I Can Has Cheezburger?
Once a week, we will be featuring an extraordinary animal account on Instagram! Their story, the adorable pictures, and pawesome videos! This week's spotlight goes to White Coffee Cat!
Coffee, or Mr. White, is a 5-year-old cancer survivor! With an Instagram following of 2million! Wowza!
On April 16, 2016, his owners noticed that Coffee's body felt different, they felt symmetrical lumps and rushed him to the vet. From there, the vets shaved his fur and told Coffee's owners that his kidneys were enlarged. They took a sample for testing and soon after, it was announced that Coffee had Kidney Lymphoma. From there, treatment followed and funds were set up to donate to Coffee's medical bills. And after a year of chemotherapy -- Coffee was in remission!
And today, Coffee is healthy and happy! Congratulations Coffee!