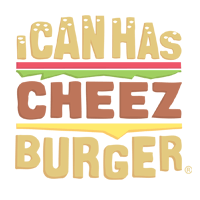 I Can Has Cheezburger?
Sometimes when someone tells you no, you step up to the challenge. And that is exactly what a little sister did, when she needed to convince her dad that she should be allowed to get a cat.
So how did it all start? And more importantly, how did it all end?
Well, the story starts like this...Danielle Grubisic's younger sister decided that she wanted a cat to be added to the family. Now, all she had to do was convince her dad for that to happen. She pulled out all the stops to get this to happen, and she even did something very cleaver, many wouldn't have even thought of...