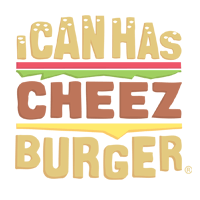 I Can Has Cheezburger?
Cat seem to have a strange love for books. They seem to find their way right onto your book when you're reading it. Our going theory is that they're a wee bit jealous. You're supposed to be giving them attention even if they stubbornly want attention. It's the same reason we think that they like sitting on our laptops so much.
Unlike sitting on our laptops though, there is no immediately danger of unsolicited text messages being sent to random people when cats sit on our books. So, you know what, it's okay. We let them sit there and exist as a very fluffy bookmark for a while. It's cute, and god know that if our cats are actually asking us for attention, we're going to give it to them.