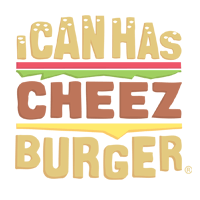 I Can Has Cheezburger?
This may be the happiest place on earth!
Once you're in Bangkok, Thailand, you must visit this fun and colorful cafe that looks like every 8-year-old girl's dream. But that doesn't mean that it's for little girls only; anyone can come and enjoy going back to childhood for a day. When you step in, you will immediately get surrounded by numerous plush toys of fluffy unicorns and other colorful creatures. Have a seat among them and you can enjoy a glittery drink, a whipped cream coffee, a pastel cake, cotton candy, and many other snacks and beverages that come in fun colors and that are decorated with candy and fruit.