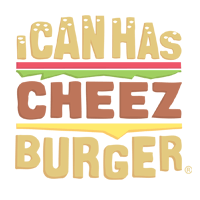 I Can Has Cheezburger?
If you ever had any doubt in your mind about how awesome cats are, that doubt is about to be gone. You may think that dogs make the bestest of all best bros, but these cats say na-ah. They know exactly how to bro it up with their bros, and they high five those bros to prove it. That's right.
"Thanks, dude," is what you really want to say after getting a high five from your cat. "I know you both just left your precious scent on me AND that you're playful AND that you're my best bro, bro." Then, later, when you're tired and cuddling together under the blankets: "Hey, bro, do you wanna hold hands?"