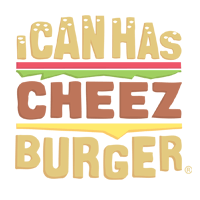 I Can Has Cheezburger?
In their hearts, we know that all kittens feel like the fiercest, most powerful lions. When they yell at us for food, it's not just yelling, it's roaring for the servants to bring them their prey. When they fight a fly, it is actually them hunting for their next meal as they would in the wild as big cats.
And much as we don't like them having battles with our curtains, we do really love that they have these fierce instincts, and when we look at the real fierce big cats, we are reminded of our little kittens. All little kittens are our baby lions, and we love hearing all of them roar. Just not at three in the morning, please, I'm trying to sleep.