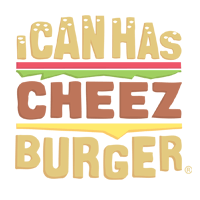 I Can Has Cheezburger?
Some pictures are simply too incredible to be described in anything less than 1000 words. Every week, we bring you some of these pictures. There's so much story within them, whether it's a story of unique animals, 'caught in the act' moments, unexpected relationships, or scheming cats.
Each of these pictures has a story behind it that we wish we would know. But since most of the times a picture is just a picture, and we don't know what happened to bring such a moment into existence, all we have left to do is imagine. And imagine we do.
I suspect the reason that this hedgehog is attacking a toy dinosaur is because it's feeling the prehistoric instincts it has from the time during which the hedgehog was the big predator, and the dinosaur was the prickly cutie. But hey, your theory is just as correct as mine.