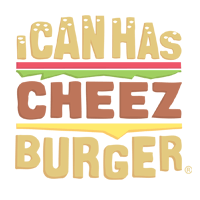 I Can Has Cheezburger?
Double cat, double the fun!
A cat-themed Twitter account posted a photo that has feline lovers everywhere doing a double take: a cat has markings on its back fur that look exactlylike the silhouette of another cat. The image, which has garnered over 130,000 retweets in the span of just a few days, is even more impressive when you notice the "second" cat merges effortlessly with the first cat's tail. Responses to the tweet, from people who just can't seem to get a grasp on this mirror-image kitty, are even funnier than the picture itself.