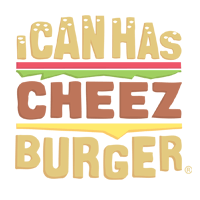 I Can Has Cheezburger?
Everybody wants to be a cat! When Shelby Sewell-Lopez of East Texas first adopted Duchess in 2018, she was lead to believe she was spayed -- apparently not! Duchess's owners were in complete shock when she popped out a litter shortly after her adoption. The kittens she gave birthed to were rightfully named; Berlioz, Marie, and Toulouse (and yes, their genders do match the movie)! Duchess also popped out another kitten when the owners thought the birth was over. A solid white male with beautiful blue eyes, so they named him Blue. But don't feel too bad for Blue being left out of the Aristocats gang, according to Duchess and Kittens, "[Blue] is the most affectionate, definitely the most spoiled, and he loves his Aristocat siblings!"

All kittens are fixed, healthy, and spoiled rotten! Would you expect anything less? If you've seen the Disney classic 'The Aristocats' you know just how accustomed they are to their lavish lifestyle.