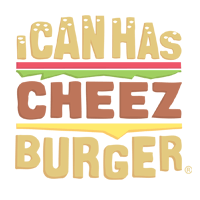 I Can Has Cheezburger?
House cats don't exactly come to mind when you think of valiant battle steeds....Jwall, an active and creative maker, decided to print his cat, Bobo, a customized set of armor to make him feel even more invincible out in the world. After a long process of drawing, modeling and tweaking, Jwall came up with a multi-plated suit of cat armor with spiky barbs that should strike fear into the heart of any stray looking to pick a fight.
Bobo's finished suit of armor is both impressive and functional, with several tweaks to accommodate his active lifestyle. One of the plates covering his back has a small hole to allow for a leash to be connected, and a ring for an ID tag is attached to the fearsome-looking, skull-adorned breastplate. The skull, while adding some extra intimidation factor to Bobo's look, also doubles as a catnip holder, in case the wearer should be in need of some herbal courage while in the field. The tail portion, which features the largest and most dangerous looking spikes, is detachable, but, when worn, will surely convince any enemies to keep their distance.