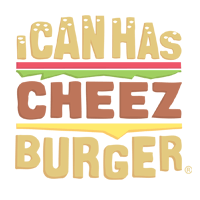 I Can Has Cheezburger?
Monday is officially over and that alone is reason to celebrate! We like to do our celebrating by admiring the beauty and absolute cuteness of various animals. There are so many animals out there, and there's just endless cuteness to be admired. We truly do our best to provide you the cutest dose of animals imaginable, and we do so by collecting the most upvoted pics and vids of Reddit's most popular sub -- r/aww.
Each week, we bring you the cutest pics and vids we can find to remind you that there is good in this world, and that comes in the form of animals. Also, it's the doctor's orders that you take in your weekly dose of cute - if you're a smudge behind on your cuteness fill, catch up by taking in last week's wholesome dose!