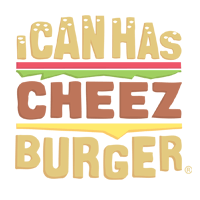 I Can Has Cheezburger?
The amazing and very humorous Coon illustrations are all hand drawn with a quill and indian ink, by Carissa Kaye Powell (Simkaye).
So how did she come up with this idea? Well, she said "After a few friends and coworkers likened me to a raccoon, I began drawing Coon to document my internal dialogue and domestic misadventures." So basically this funny comic is real life situations that we can all relate too. And we just have to say... WE REALTE!