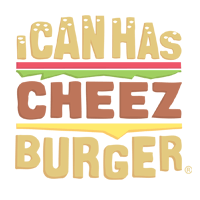 I Can Has Cheezburger?
Here is a man who truly, truly loves animals. Steve Greig, an accountant from Colorado was feeling distraught after one of his dogs died and after a month or two went by, he decided the only way he would feel better was if something good happened. So, Greig went into an animal shelter and asked for the dogs that no one wanted to adopt.
In The Pooch Times, Greig was quoted saying, "I grew up with a lot of pets. Both my parents were animal lovers and they pretty much always let me have whatever I wanted as long as I could take care of it. So (I adopted) a 12-year-old Chihuahua (named Eeyore) with a heart murmur and four bad knees, and I brought him home, and that was just the beginning of all the animals," he said.
Now Greig has 8 senior dogs that no one wanted to adopt! And that's not all, he also lives with his sister's dog, a roommate's dog, a pig named Bikini that thinks she's a dog, and he also shares a home with a menagerie of cats, chickens, ducks, pigeons, a rabbit, and a pond full of fish!
Talk about a full house!